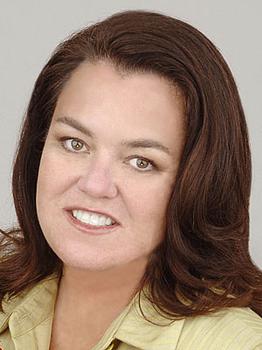 Rosie O'Donnell was born Roseann O'Donnell in Commack, New York on March 21, 1962. After graduating high school, O'Donnell embarked on a comedy tour, resulting in content successful enough to win the television show, Star Search five times. In 1984, Rosie O'Donnell moved to Los Angeles with the prize money she won from Star Search, and scored her first role as the enigmatic Maggie O'Brien in NBC's popular sitcom, Gimme a Break.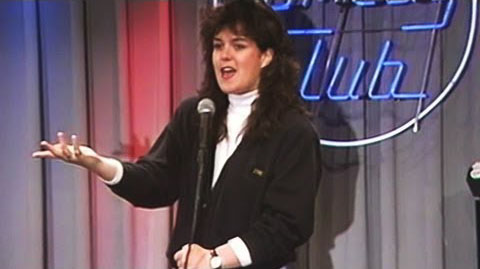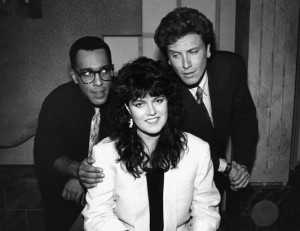 Attracting the attention of VH1 producers, Rosie O'Donnell was given the opportunity to host as a VJ on the popular music channel. When VH1 decided to dismiss the ideas of video DJ's, Rosie pitched the idea of a comedy program, Stand-Up Spotlight, which would feature up-and-coming talent. VH1's producers gave the go-ahead, and Rosie O'Donnell hosted one of the most successful shows on VH1 for four years.
After working with VH1, Rosie was cast as Doris Murphy alongside Tom Hanks, Madonna, and Geena Davis in the film A League of Their Own. Rosie O'Donnell was recognized and nominated for Best Breakthrough Performance during A League of Their Own during the 1993 MTV Movie Awards.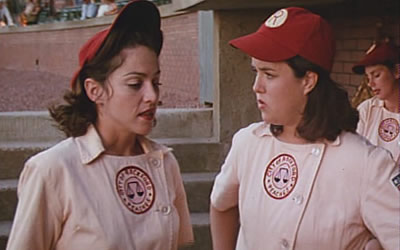 Rosie O'Donnell went on to experience further success in film, as she was cast in twelve films between 1992 and 1996 including 1993's Sleepless in Seattle, 1995's Now and Then, and 1996's Beautiful Girls.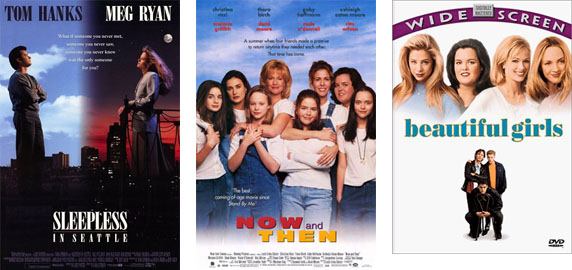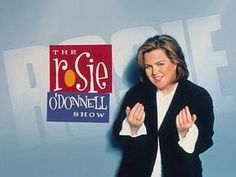 The most monumental break for Rosie O'Donnell was accepting NBC's offer to host a variety daytime television show, also known as The Rosie O'Donnell Show in 1996. Rosie's enigmatic personality welcomed and eased a variety of celebrities into sitting down and speaking their mind normally. The Rosie O'Donnell Show was a network hit until November of 2000, when Rosie announced that she would be leaving her talk show after her contract expiration in 2002. The Rosie O'Donnell Show went on to win a variety of Emmy awards and leave a memorable mark on American television.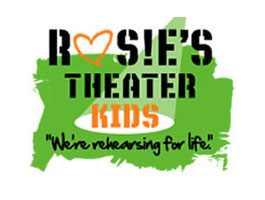 Since The Rosie O'Donnell Show, Rosie has been a powerhouse of projects. Rosie has launched a charity for children, Rosie's Theater Kids, formerly known as Rosie's Broadway Kids, which helps children realize their greatness through the arts as they discover unity and culture. Rosie's Theater Kids has been a non-profit organization since 2003, involving grades 5 through 12 in arts and education programs. The RTK integrates youth that would not have the opportunity to experience theater, and inspires them to inspire excellence through comprehensive classes in music, dance, and drama with the aid of thoughtful mentoring and structured academic guidance.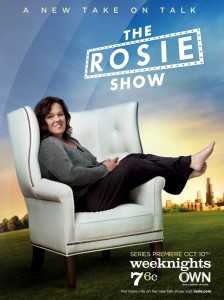 In 2006, Rosie O'Donnell joined the cast of The View, ABC's renowned talk show. After leaving the View in 2007, Rosie went on to write her second memoir, Celebrity Detox. From 2009 to 2011 Rosie O'Donnell shook the airwaves with her radio show, Rosie Radio. Though successful, she decided to move on to new ventures with friend and fellow philanthropist, Oprah, who offered her a spot on the OWN Network to host The Rosie Show.
On September 15th, 2014, Rosie O'Donnell returned to her seat on the panel of ABC's talk show The View  until February of 2015.
On February 14th, 2015 HBO premiered A Heartfelt Stand Up starring Rosie O'Donnell.