Hot Topics
Today's Guest Co-Hosts: Mario Cantone and Alicia Menendez, host of AM Tonight

• Idina Menzel retracts her statement about a planned sequel to the hit movie Frozen. She corrected herself by saying she assumes there will be a sequel because of the movie's popularity. Mario and Rosie O enjoyed a spirited debate over classic Disney movies versus newer films like Frozen. While Rosie O feels modern movies are more interesting to children, Mario prefers the artistry of the classic hand-painted animation.
• Chris Rock recently stated in an interview with New York Magazine, "If poor people knew how rich rich people are, there would be riots in the streets." The co-hosts discussed perks enjoyed by the wealthy, such as the First Class lounge for Virgin Airlines passengers, which feature free food and massages. Nicolle recalled the scene in the movie Jerry Maguire where Rene Zellweiger's character says, "First class, that's what's wrong. It used to be a better meal, now it's a better life." Rosie O agreed that lifestyle is like an alternate universe. The co-hosts talked about the "swag bags" celebrities often receive at events, which Whoopi pointed out are a way of compensating for their time without paying them. She mentioned the income tax now placed on swag bags and their typically high-priced contents.
This discussion led to a conversation about how many celebrities, like Rosie O and Whoopi, earned what they have now by working hard every day rather than being born to wealth. Rosie O asked the question, "Does the middle class still have the opportunity to rise, or has that been diminished?" Alicia stated she thought it was still possible, and Whoopi talked about how she was raised to rely on herself for what she wanted rather than to wait for others. Nicolle expressed her feeling that this is why people are upset with politicians; they are not talking about diminished opportunities. Whoopi pointed out, "We voted them in." Mario shared his feeling that people can find hope and opportunity every day.

•
Madonna is featured on the cover of Interview magazine. Inside, she appears topless in one photo. Rosie O admired Madonna's pride in her beauty, saying, "Express yourself, don't repress yourself." She and Nicolle laughed that they would be naked all of the time if they looked like Madonna.

• The Shoe Cam showcased Whoopi's crazy banana shoes. The shoe designer, Kobi Levi, was in today's audience. Whoopi shared her shoe shopping secret, which is to Google "wacky shoes" or "crazy shoes."

• President Obama announced a plan to provide funding for body cameras for police officers. Rosie O asked if the officers in Ferguson, MO would be getting these cameras. Nicolle described the funding process, in which local police will apply for the funding for body cameras. She believes many cops feel dissed and that until communities and the police connect, they won't heal. She also stated an opinion that the cameras will show heroics and bravery, reminding people that cops do dangerous work. Rosie O pointed out the bigger issue of systemic racism, while Nicolle mentioned the militarization of local police forces. Alicia pointed out that places like NYC, with the UN headquarters, may need heavier equipment, but not every department has those same needs. Whoopi reminded everyone that police cars have had cameras on them for some time and that officers in NJ and Los Angeles already wear body cameras. The hosts agreed it was a brilliant idea. Whoopi said people want to know who the bad guys are and to see what is really happening, which the body cameras will demonstrate.

• A blogger made comments about Jennifer Anniston's role in the movie Cake, saying actresses resort to "going ugly" for serious roles, appearing without makeup. Whoopi recalled learning as a child that wearing makeup is just what women have to do. Rosie O talked about being asked to audition for roles described as chubby or ugly, while Mario expressed his opinion that cosmetic surgery reduces facial mobility. Rosie O talked about how she never wears makeup when not on TV, which causes people to frequently tell her she looks better without makeup.

• Kathy Griffin will be the new host of Fashion Police.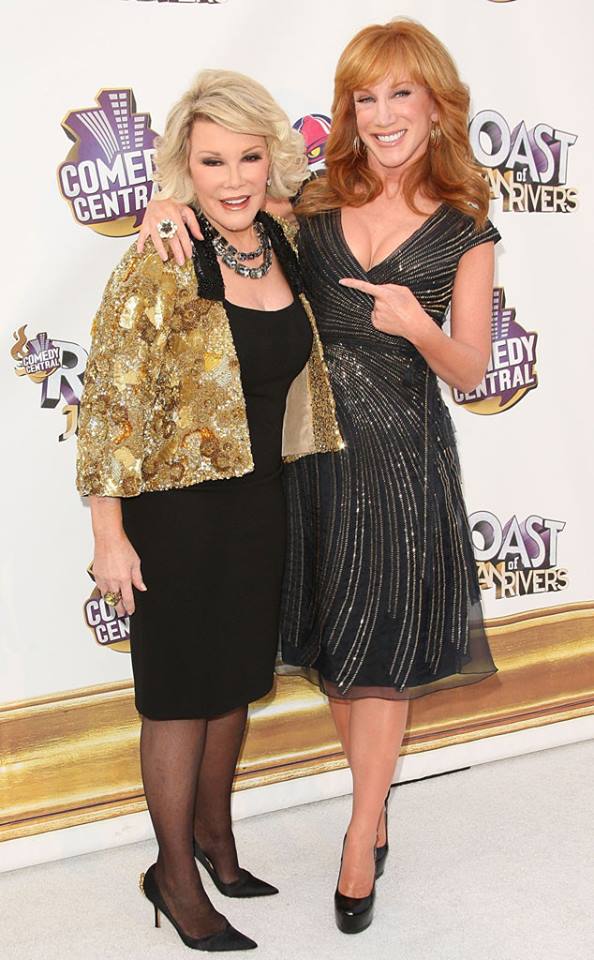 • Rapper Li'l Wayne attracted criticism for buying two cars for his daughter on her 16th birthday. Li'l Wayne pointed out that one of the cars was actually a gift from the girl's mother, but people are upset at the lavish gifts. Mario felt that if parents have the money to buy such gifts, it isn't a big deal. Nicolle pointed out that the very rich are very rich, which most people can't relate to, but it is Li'l Wayne's prerogative to spend money how he wishes. Rosie O described her approach of purchasing a $20,000 vehicle for each of her children as they graduate high school. She said some find it exorbitant, but she did work her way up from nothing. The co-hosts discussed driving laws for teens in different states and Nicolle shared how horrible her parking skills were when she was a 16 year old driver.


• Former British Prime Minister Tony Blair appears on a Christmas Card with his wife. His odd smile had the co-hosts discussing what was really going on in the photo. Rosie O thought he didn't look happy, while Nicolle felt the awkward photo was the result of a former politician who is no longer surrounded by a staff.

Guests:

Glenn Close and John Lithgow stopped by The View to talk about their new play A Delicate Balance. The pair star as a married couple whose family unravels. Glenn Close talked about how this is her first live show since she won a Tony for her appearance in Sunset Boulevard in 1995. She took a break from Broadway when her daughter was six. John Lithgow also hasn't appeared on Broadway since his kids were young. He and Glenn Close shared laughs and memories of their roles in The World According to Garp, also starring Robin Williams. The co-hosts asked Glenn Close if she really did have the infamous knife from Fatal Attraction. She surprised everyone by reaching behind her back to reveal the knife in a display case. She said any time a prop like that is used close to an actor's face, it must be made of paper and that this particular prop was just beautiful.

Jennifer Hudson appeared live from Los Angeles in honor of Giving Tuesday. She talked with Nicolle and Rosie O about her work with Johnson's brand to launch their More Hands, More Hearts charitable initiative. The program distributes baby care kits to families in need across the country. Jennifer got into Giving Tuesday as a way to give back and focus on kids. The issue hits close to home for her. She showed Rosie O and Nicolle an adorable rubber ducky that is part of the kit, saying her five year old son still loves his. Her new album, JHUD, was released on September 23.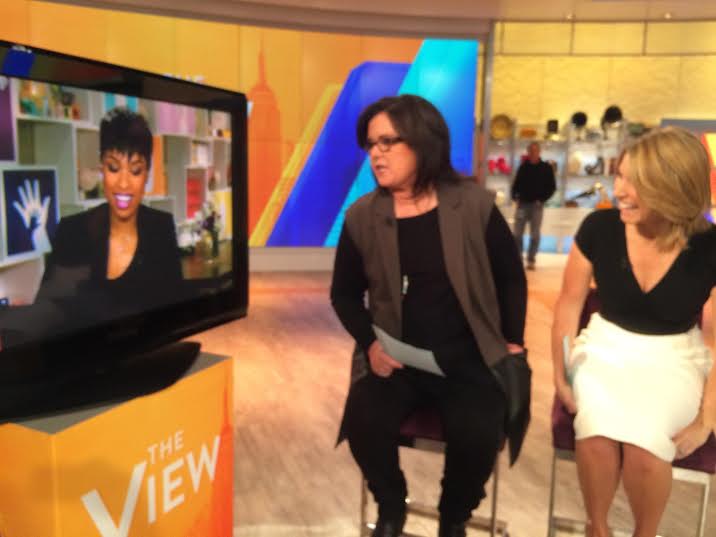 Audience Giveaway:

Each member of the audience will receive two Johnson's baby care kits – one to keep and one to give to someone in need.